Quality Homes That Inspire You, for Over 50 Years!
If your're considering a manufactured home for your new home purchase, we ask that you stop in and browse our selection of exciting new model homes. We are certain you will be able to find a home that exceeds your expectations.
With the guidance of our friendly and dependable sales consultants, we will make your home buying process easy and enjoyable.
Contact us to learn more!
Latham Homes Has Represented these Manufacturers for more the 30 Years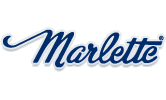 Learn More About Latham Homes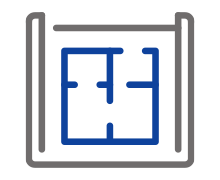 Checkout Latham Homes single wide, double wide, and triple Wide floor plans and find the right home for you or your family.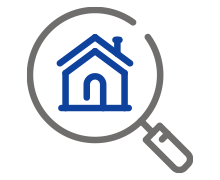 With Latham, the people that set the house, service the house, and you get to deal directly with the seller.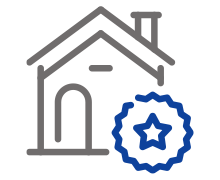 With us you are not put on a list somewhere in the state and made to wait until it is your turn.
Welcome to Latham Homes
Latham Homes was started in the West End of Oneonta in 1967. The Fiederer family purchased the business in 1973, and they continue to operate in the family tradition. Latham Homes now located on the Southside of Oneonta, NY, has operated in the tradition of family. Our focused sales center allows us to server you better. We are not a multi-lot operation. We own only one sales center and several communities in the area. This allows us to better serve you.
0
Communities around Oneonta NY. We Have Home Site's Available.
LATHAM HOMES SERVICES
Services You Can Depend On
At Latham Homes, we pride ourselves on doing a good job, Celiberating 50 years of service experience. Our service staff is certified by New York State Manufactured Housing, and we attend service seminars put on by the house manufacturer.
What Our Customers say
We recently purchased a Marlette Home from you. We wanted to let you know how pleased we are with our home and to say thank you. Anyone we dealt with at Latham was very friendly and helpful. You took the time to sit down with us to help make changes with the floor plan, came up with price we could afford, and then worked with us to get our financing. Picking out our curtains, flooring, countertops, siding, shutters, etc was a very pleasant experience. The crew that put our house together did an excellent job. We are now living in our new home and enjoying it very much. The house is everything we expected and more. The quality and workmanship of the home is excellent. Since we had such a good experience, we would recommend dealing with Latham Homes and purchasing a Marlette home to anyone. Once again, we want to thank you very much fro doing a great job!...
Just wanted to thank you for helping us find our home. We also wanted to thank you and your staff for being prompt and courteous in helping us with all the finishing touches on our home (pressure washing, closing the heat ducts and our steps). We are very happy with our new home.Thank you again...
Dear Latham Homes, We want to thank you for all the great service. We Love our new home and have recommended you to our friends.Thanks again.Tom & Cheryl Bryant...
I had the best experience with Latham homes from start to finish from designing the house to the delivery and build. Their crew that put the house together was great and knew what they were doing. Tom the salesman was on top of everything and was knowledgeable to all my questions with accurate answers. He went above and beyond to make sure I was Happy and informed of everything going on. I cant say enough of latham homes service crew that did the finishes to the house they did a great job and left the house clean and move in ready. Once again a big Thank You to all at Latham Homes....
Bob and I would like to take this opportunity to thank Latham Homes and all involved in the placing of our home on Betts Hill Rd., Delhi,NY. From beginning to end it was a very pleasurable experience. You Tom, were patient in handling our few changes and you were always available for all our questions. All other employees went the extra "mile" to make sure everything was done right. The service men from Champion (Steve Sullivan and partner) came and fixed all the repairs we had listed. They were courteous and conscientious. Once again it was a very positive experience for us. Merry Christmas to All,...
We are writing to let you know how happy we are with our home! Tom and crew always made us feel like we were welcome and important at the Latham Home site. After purchasing the home they were in constant contact with us to make sure we were happy and things were correct. When we reported the few minor repairs to be done, the factory people were always here promptly, and have always been courteous, and very competent. We love our home and are very happy with our purchase at Lathams!...
If you are looking for a home, look no further. Purchasing a manufactured home was a new experience for me and Tom Mullinex was more than patient with answering all my questions - and I had a lot of questions! I had gone to a few other places before finding Latham Homes and none of them took the time to help me like Tom did. He made sure I got the home I wanted. I was kept appraised of every step along the way. Any issues, due to the manufacturer, were dealt with immediately and both Tom and Herb made sure everything was taken care of. The home is beautiful and I highly recommend Tom and Latham Homes. Thank you Tom and Herb!...
The entire Linton-Tracy Family would like to extend our gratitude and thanks to all of the staff at Latham Homes! Tom and Herb exceeded all expectations for the support they gave our Dad in his move from Virginia back to New York. He has a beautiful quality home and we would recommend Latham Homes to anyone seeking a great product and amazing customer service!...
Our Communities Locations
Mill Creek Estates. 124 Mill Creek Rd, Otego, NY 13825
Willowvale MHP 2752 NY- 7, Otego NY 13825
Broad Acres, 9619 NY-7, Worcester NY 12197
Riverside Village. 2954 NY-28, Portlandville, NY 13834
Beaver Springs, 16515 NY- 23, Davenport NY 13750